Ultimate Dragons

The Dragons performing live.
Background information
Origin
Richmond, Virginia, USA
Genres
Stoner Rock, Stoner Metal
Years active
1998 - 2002
Associated acts
The Sword, Burn Witch Burn, Ratking, D.F.I., J. Church, HRM, Funeralizer, Those Peabodys
Ultimate Dragons were a short-lived band from Richmond, Virginia, USA. This band is best known for a stoner metal sound inspired by comics & fantasy, along with members of the band going on to form The Sword once the members relocated to Austin, Texas.
Ultimate Dragons started in Richmond, VA in 1998 when Ben White and JD Cronise quit Burn Witch Burn. They recruited Trivett Wingo to play drums and the Ultimate Dragons were born. After a few months and several shows, David DiDonato joined on lead guitar. One by one, they all moved from Richmond to Austin, TX and reformed the band first with Adam on drums, then Alan. Then they broke up.
Discography
Edit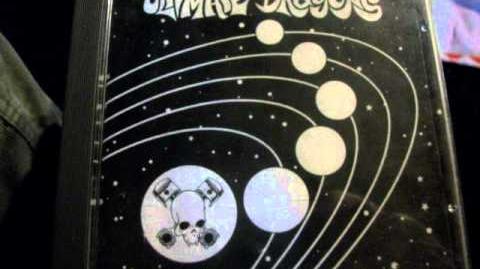 Ultimate Dragons (Demo) (1999?)
Player's Handbook (Demo) (2000)
J.D. Cronise - Guitar, Vocals
Ben White - Bass
Trivett Wingo - Drums
David DiDonato - Guitar
Adam R. Hatley
Alan
External Links
Edit
References
Edit
Ad blocker interference detected!
Wikia is a free-to-use site that makes money from advertising. We have a modified experience for viewers using ad blockers

Wikia is not accessible if you've made further modifications. Remove the custom ad blocker rule(s) and the page will load as expected.