The Gentlemen Bastards are a stoner rock/heavy blues band from Huntsville, Alabama, USA formed in 2009. They feature members from USA, Canada and Iceland. They have released two full length albums.
Prior to the formation of The Gentlemen Bastards, Canadian drummer, Dave Stanley, moved South to the USA to find work. He met guitarist Bill Barry when Stanley's band at the time opened for Barry's alt-rock band, Saturn5. Within a few months, Stanley was enlisted as a full-time member of Saturn5 and together they recorded two albums and logged countless hours onstage across Southeast USA.
Following the demise of Saturn5, Barry and Stanley continued down a heavier path, eventually meeting an engineering student and aspiring lead singer named Will Quinn. Stanley and Barry were impressed by Quinn's vocal talent and confidence. They were further impressed when Quinn composed the lyrics and melody to a Barry/Stanley jam that would become "If Only" from the Bastards' debut album.
The final member of the band was Bödvar Bödvarsson. Bödvarsson is a jazz trained, left-handed bass player from Reykyavik, Iceland and had recently moved to Alabama with his American wife. Bödvarsson's intricate playing style seemed to the band to be the perfect counterpart to the Bastards' busy beats and Sabbathy riffs. The band was officially formed in 2009
The Gentlemen Bastards recorded their self-titled debut in Stanley's garage and released it in 2012 to positive reviews from many top stoner rock bloggers and reviewers. Described as "Brash, energetic and aggressive"[1], "rip-roaring", "irritatingly catchy"[2] and "a fucking blast from start to finish"[3], the album's good press earned the band support slots with bands such as The Heavy Eyes, Borracho and The Midnight Ghost Train, among others.
The Gentlemen Bastards chose to record their follow up album at Clearwaves Studio in nearby Decatur, Alabama with producer and engineer Jeremy Stephens. The album, titled Bastards' Brew was released on June 2, 2015.
Discography
Edit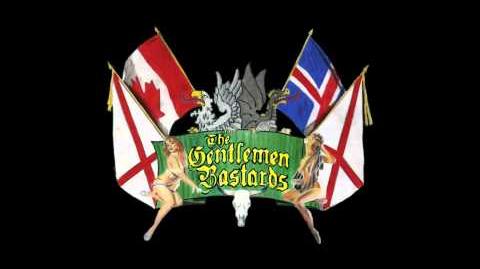 Studio Albums
Edit
Compilation Appearences
Edit
Last Rites appeared on The Burning Beard's "Riding With The Devil - Volume 2" in 2012. 
Déjà vu appeared on Heavy Planet's "Bong Hits From The Astral Basement - Volume 2" in 2014.
External Links
Edit
References
Edit
↑ Blues Rock Review The Gentlemen Bastards, accessed 25th June 2015
↑ Rock Regeneration The Gentlemen Bastards, accessed 25th June 2015
↑ Sludgelord The Gentlemen Bastards, accessed June 25th 2015