THIS RITE is a stoner rock band from Dresden, Germany. The band is heavily influenced by 70's hard rock, stoner rock and psychedelic rock and incorporates elements of psychedelia into its music.[1]
THIS RITE was founded in 2014 when Viktor Hoffmann (guitar) published a job ad in a student newspaper, looking for a suitable singer to add to the existing rhythm section, consisting of himself, Simon Enders (bass) and Johannes 'Joe' Lehmann (drums). Seb Sebson was eventually chosen as the frontman for the band. After only one rehearsal the band began to write their first songs.[1][2] The band played their first show on 5th December 2014 at the Kulturhof in Lübbenau, Germany supporting Doctor Cyclops and Wucan.[1][3]
In 2015, THIS RITE published their first releases; two demo tracks titled Untouched and Stars 'n' Stripes respectively. The band is currently working on its first EP.[1]
Musical Style and Performances
Edit
THIS RITE's concerts are a mixture of a spiritual ritual and classic hard rock show, which remembers of the shows of the rock stars of the 70s. Frontman Seb Sebson often occurs in striking black robes and also the rest of the band is dressed in black. During the shows, incense sticks are burning and the band is bathed in red light.[1]
Discography
Edit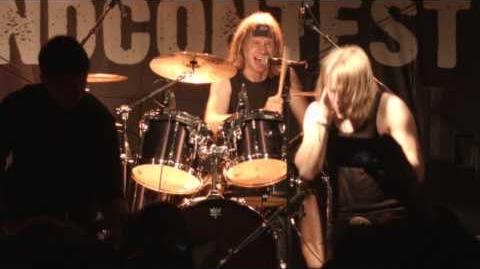 External Links
Edit
References
Edit
↑ THIS RITE Facebook Info tab, accessed 10th March 2016
↑ Facebook Events Doctor Cyclops, Wucan and THIS RITE at the Kulturhof in Lübbenau, Germany, accessed 10th March 2015
Ad blocker interference detected!
Wikia is a free-to-use site that makes money from advertising. We have a modified experience for viewers using ad blockers

Wikia is not accessible if you've made further modifications. Remove the custom ad blocker rule(s) and the page will load as expected.