Switchblade Jesus


Background information
Origin
Corpus Christi, TX
Genres
Heavy rock, Metal, Fuzz
Years active
2010-present
Labels
Bilocation Records, Ripple Music
Associated acts
High Speed Heartaches, Poke Smot, XCRETE, The Ganas
Website
http://www.switchbladejesus.net
Current members
Eric Calvert, Billy Guerra, Jason Beers, Jon Elizondo
Past members
Jacob Rodriguez, Peter Quarnstrom
Band Logo
Switchblade Jesus is an American heavy metal band from Corpus Christi, Texas. It was formed in 2010 by high school friends – guitarist Eric Calvert and guitarist Billy Guerra – along with bassist Jason Beers and Jonathan Elizondo on drums. Switchblade Jesus has released 1 album, the EP Vivo Ruido, and a demo They have also featured on various compilations, including for Doommantia, The Soda Shop, Heavy Planet as well as making appearances at SXSW, Chaos in Tejas, Heavy Fest and the Bayou Doom Fest. They are currently signed to Ripple Music.
Throughout Corpus Christi and South Texas, Eric Calvert, Billy Guerra, Jason Beers and Jon Elizondo cut their teeth on many bands respectively. As Jon and Jason tore it up with their Rockabilly band High Speed Heartaches, Eric moved to San Antonio and played with a number of heavy and also blues bands, Billy was in local favorites Poke Smot.
In the summer of 2009 Eric moved back to Corpus Christi and met up with Billy to start a new heavy band, that kept the heavy groove but also still abrasive. Within months songs were wrote and a formation started. Jonathan Elizondo who is also Billy's cousin was the first to join up, followed by Jason Beers. The first incarnation of Switchblade Jesus featured Jacob Rodriguez on vocals, soon was replaced with Peter Quarnatrom (formally of Xcrete) as his vocals were more on the heavier side in which the band was looking for. Within the start of 2014 Eric has taken over vocal duties and are in the process of a split and full release with Ripple Music to be relased in 2016.  
Discography
Edit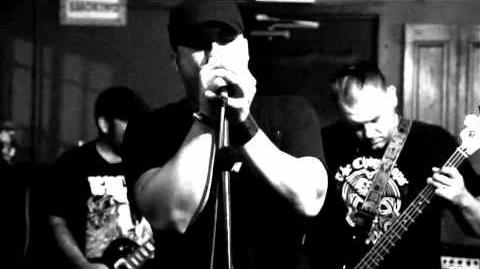 Main Article - Switchblade Jesus Discography
Personnel
Edit
Current Line-up
Edit
Former Members
Edit
Reviews/Interviews
Edit
The Sludgelord interview
STX Scene interview
Ripple Music
Ride with the Devil
The Sludgelord
"
The world should never be short of great dirty rock 'n' roll bands that give you an excuse to down whiskey, slug beer, grow beards, raise your fists and, if you can, sing your mane in the name of rock. It's for those reasons that bands like Switchblade Jesus exist. While they are not reinventing the musical wheel, these Texans have concocted their own riff-hungry tunes that more than satisfy and rock needs the listener has: their debut self-titled album is a badass rock that fans of Orange Goblin, Fu Manchu, Down, Viking Skull and Black Label Society are going to dig. Heavy on the fuzzed-up boogie riffs (check out 'Bastard Son' and 'The Wolves'), 'Sick Mouth' is thunderous and closer 'Oblivion' is a stomping beast that reaches an earsplitting climax. One minor downside is the production, which could be a little beefier, but with studio experience this will be easy to overcome. If these guys come by and play at your local bar anytime soon, be sure not to miss them. [7.5/10]
"
 
External Links
Edit
Official Website
Bandcamp
Facebook
References
Edit
Ad blocker interference detected!
Wikia is a free-to-use site that makes money from advertising. We have a modified experience for viewers using ad blockers

Wikia is not accessible if you've made further modifications. Remove the custom ad blocker rule(s) and the page will load as expected.