Shrinebuilder

The album cover, showing a subtle nod to Blue Oyster Cult.
Studio album by Shrinebuilder
Released
October 12 2009
Recorded
January 2009 at Westbeach Recorders (Recording)
Nephew's Closet (Mixing)
Golden Mastering (Mastering) in Hollywood, California, USA (Recording/Mixing)
Ventura, California, USA (Mastering)
Genre
Stoner Metal, Doom Metal
Length
39:12
Label
Neurot Recordings
Producer
Toshi Kasai & Dale Crover (Deaf Nephews)
Shrinebuilder chronology
N/A
(Debut Release)
Shrinebuilder
(2009)
L•i•v•e
(2011)
Shrinebuilder is the self-titled debut release by the doom supergroup of the same name. Their only studio release before the project fell apart in 2011, it came out on CD and 2LP in October 2009 via Neurot Recordings.
Background
Edit
After a great deal of the writing process involving the respective members sending files to each other over a period of time. In January 2009 the full band met together for the first time to set about recording the material they had previously sketched out. Kelly documented the recording sessions via his blog site "We Burn Through The Night". The debut record was recorded in three days, with Crover and Toshi Kasai (Collectively known as The Deaf Nephews) as producers.
In response to the album's release the band would perform a short tour of the United States with tours following the next two years.
An alternate 13-minute version of "Science of Anger" was recorded in Brooklyn, NY in April 2010. This single alternate recording would be issued digitally via Coextinction Recordings.
Tracklist
Edit
All songs written by Shrinebuilder.
1. Solar Benediction (8:44)
2. Pyramid of The Moon (7:35)
3. Blind for All to See (7:27)
4. The Architect (5:56)
5. Science of Anger (9:25)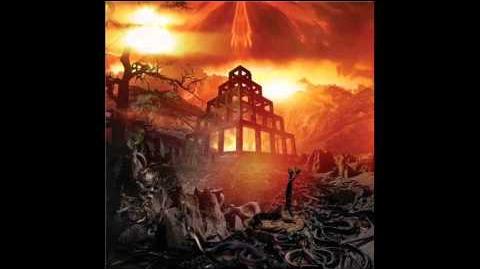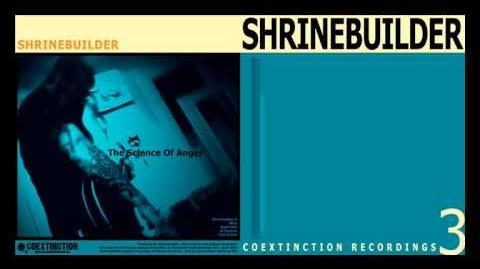 Personnel
Edit
Scott Weinrich - Guitar, Vocals (1, 4, 5)
Scott Kelly - Guitar, Vocals (All Songs)
Al Cisneros - Bass, Vocals (2, 5)
Dale Crover - Drums, Backing Vocals (2 - 5), Producer
Toshi Kasai - Keyboards, Engineer, Producer
Josh Graham - Artwork, Graphics
Julie Patterson - Photography
External Links
Edit
References
Edit