Sanctus Bellum is a five-piece doom and heavy metal band formed in Houston, Texas, USA in 2008. The band had a brief hiatus from late 2014 to mid 2015.
Sanctus Bellum were formed in Houston, Texas by Ben Yaker (bass) and Jan Kimmel (guitar).[1][2] The band was rounded out with Cory Cousins (drums) and Justin Waggoner (vocals), both of whom have been members of stoner-rockers Mr. Plow.[2]
With the four-man lineup, in 2010, the band recorded and independently released their début recording, Return to Dust.[3] Following the recording sessions for Return to Dust, the band added second guitarist Maurice Eggenschwiler, completing the five-piece lineup the band has to this day.[1] The band celebrated the release of their début release by playing the Born to be Doomed Festival in Baltimore, Maryland, USA alongside other bands from the stoner rock and doom scene, including Iron Man, Revelation, Earthride, Black Pyramid and Age of Taurus.[1]
The band continued to tour through the early 2010's, playing shows with the likes of Pentagram, St. Vitus, and Las Cruces and festivals such as the Liquid Sludge Festival in Austin, Texas.[1] The band released a studio album, The Shining Path, in 2012.[1] The Shining Path featured longer, more intricate songs and extensive guitar harmonies, representing a significant shift in the band's sound. That summer, the band a appeared at the second edition of Days of the Doomed in Milwaukee, Wisconsin.[1]
In the first half of 2012, the band was joined on stage by Scott "Wino" Weinrich.[1] In December of 2012, the band played a special 3 hour show featuring 3 sets: a standard Sanctus Bellum set, a set of classic metal covers featuring Helstar's James Rivera on vocals, and a set of Pentagram and Bedemon songs featuring Bobby Liebling on vocals.[2]
In addition to the aforementioned shows, 2012 through 2014 saw the band perform alongside Pentagram, St. Vitus, Helstar, Orange Goblin, Kylesa, The Gates of Slumber and Venomous Maximus among others.[2]
Sanctus Bellum went on a brief hiatus in late 2014 before reuniting in June of 2015.[2]
Discography
Edit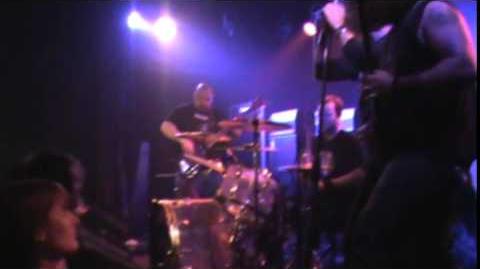 Studio Albums
Edit
External Links
Edit
References
Edit