Regulus are a psychedelic stoner rock band from Sheffield.
Regulus was formed in late 2012 during a rapid resurgence of the Sheffield rock scene. They quickly gained a reputation for their energetic and engaging live show and songs that blend stoner-rock influences with catchy hooks, psychedelia, and a groove that appeals to both mainstream and underground music fans.
Since their formation Regulus has been prolific in their recording. Their first demo, "The End" was released only 3 months after their first show, with a 3 track concept EP "Titan Moon" being released later that year. At the start of 2014 Regulus announced the recording of their first full length album "Smoke". Recorded entirely in their home studio, Smoke was released in October 2014 to positive reviews.
Discography
Edit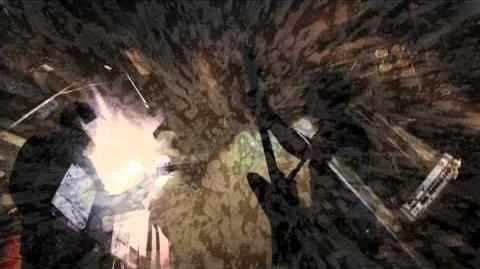 Main Article - Regulus Discography
Current Members
Edit
Press Reviews
Edit
"
Regulus are a lysergic and green smoke enriched but intimidatingly intelligent band. Their sound comprises tight but buzzed drum beats that are lacquered with layers of full on closed knuckle guitar punches. Their debut album "Smoke" is a clear indicator of what these boys have in spades. This thing ain't even started.
"
 

— Mat Hume, FourthCity Music
"
Remember when rock and roll was all about big, dirty riffs and headbanging like there's no tomorrow? These guys do, and they've been bringing their brand of groovy stoner rock to the pubs and clubs of Sheffield for a couple of years now – energy, showmanship and at least one of the members getting topless are all guaranteed at a Regulus show.
"
 

— Joe E. Allen, Exposed Magazine
"
"Smoke" is an undeniably powerful, eclectic offering, with moments that can be considered serious benchmarks in the Sheffield rock scene.
"
 

— Tom Fletcher, After the Boardwalk
"
Heavy, heavy stoner that has an unstoppable groove to it. Bouncy killer riffs that just keep on making your feet stomp. Desperate vocals that growl over the tunes with menace and passion. Fuzzed out, distorted speaker-blown solos that rip apart the cosmos and destroy all in its path.
"
 

— Tony Maim, Black Insect Laughter
External Links
Edit
References
Edit