Radio 1 Session 1/05 is a live album by Electric Wizard, self-released by the band in 2006. It is to date the only live album or full live release by the band.
Background
Edit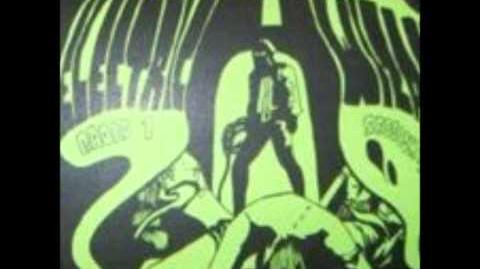 Recording
Edit
Leading up to a returning tour of the United Kingdom and a headlining appearance at the Roadburn Festival, Electric Wizard opted to perform a live set at at BBC Radio 1 Maida Vale Studios. Notably it's the first live set to feature the band as a four-piece. Though the band played three songs, only "We Live" and "Another Perfect Day?" were aired on the live broadcast.
The band self-released the session on CD-R with it limited to 100 copies, most of which came with a sticker. Though it has three songs We Live and Dopethrone are merged into one track.
Notably the cover art was also used for an Electric Wizard t-shirt with the following caption on the back of the t-shirt: "I, THE WITCHFINDER".
Tracklist
Edit
1. We Live - 7:12
2. Dopethrone - 9:24
3. Another Perfect Day? - 8:08
Personnel
Edit
External Links
Edit
References
Edit
Ad blocker interference detected!
Wikia is a free-to-use site that makes money from advertising. We have a modified experience for viewers using ad blockers

Wikia is not accessible if you've made further modifications. Remove the custom ad blocker rule(s) and the page will load as expected.