Mutonia are a three-piece stoner rock band from Ceprano, Italy, formed in 2009.[1]
Mutonia were formed in Ceprano, Italy in 2009 by Matteo De Prosperis (guitar and vocals), Fabio Teragnoli (bass) and Maurizio Tomaselli (drums).[1] During their early years, the bands sound was heavily influenced by punk.[1] The band's first release, which came in 2011 during their punk years, was a live record called Mutonia Live! 2010-2011. The album was their only release to use Italian language lyrics.[1]
In 2012, they recorded and released a demo titled Gain from Waste. The demo saw a stylistic change from punk to alternative rock, and a lyrical changed from Italian to the English language.[1] The band extensively toured Italy after the demo, on their "Gain From Tour", for almost two years.[1] After wrapping up the tour, the band began to write new songs, finding themselves changing stylistically to a sound based more in stoner rock.[1]
In 2014 they released their fist studio album Blood Red Sunset.[1] The album was produced by Mutonia and Walter Corneli.[2] The album was a concept album telling the story of an imaginary soldier called "Lucky Jordan" and his life.[1] As well as being released on Bandcamp, the album also saw a physical release in Italy and Sweden via Otium Records.[1] They toured in support of the album on the "Blood Red Tour" for a year.
In 2015 the band wrote for another studio album called Wrath of the Desert, slated for a September 2015 release.[1]
Discography
Edit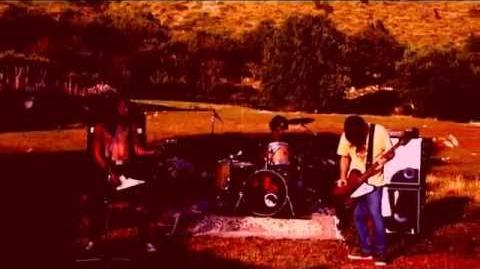 Studio Albums
Edit
Live Albums
Edit
External Links
Edit
References
Edit
↑ 1.00 1.01 1.02 1.03 1.04 1.05 1.06 1.07 1.08 1.09 1.10 Mutonia Facebook Info, first accessed July 6th 2015
↑ Mutonia Bandcamp Blood Red Sunset, first accessed 6th July 2015
Ad blocker interference detected!
Wikia is a free-to-use site that makes money from advertising. We have a modified experience for viewers using ad blockers

Wikia is not accessible if you've made further modifications. Remove the custom ad blocker rule(s) and the page will load as expected.