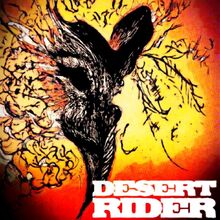 Human Masquerade is the first single from Desert Rider.
The song, composed in late spring 2013 by the first band lineup, has been recorded in OstHELLO ([1]) recording studio in February 2014 and mastered by Federico Marcantoni in March 2014 at Phonic Art Studio ([2]). The recording has been the reward for having won the second prize at RockAge Contest 2013, celebrated in Urban Club ([3]) in June 2013.
Song by Desert Rider
Lyrics by Alessandro Rizzuto.
Ad blocker interference detected!
Wikia is a free-to-use site that makes money from advertising. We have a modified experience for viewers using ad blockers

Wikia is not accessible if you've made further modifications. Remove the custom ad blocker rule(s) and the page will load as expected.