Half Man

Half Man performing live.
Background information
Origin
Sweden
Genres
Blues Rock, Stoner Rock
Years active
1986 - 1988, 1990 - 2002
Labels
Border Music, Beard of Stars
Half Man were a blues/stoner rock band from Sweden, active in two stints between the late 1980s and the early 2000s. Throughout their existence the band released two albums and gained somewhat of an underground following with time.
Very little is known of Half Man in their early days except they formed in 1986 but split after two years. The original line-up featured Janne Bengtsson on guitar and vocals, Gunnar Andersson on guitar and vocals, Patric Carlsson on bass, and Mats Nilsson on drums. The band reformed in 1990 with Bengtsson and Carlsson accompanied by guitarist Peter Lilja and drummer Roger Bengtsson and perform live on occasion in Sweden. A demo was recorded in 1994 but an album was not recorded until 1998, when the band self-released The Complete Field Guide for Cynics in a limited run of 500. Border Records picked up the album and re-released it in larger quantities. The band released a split 7" with Mothercake in 2000 and appeared on Small Stone Records tribute to Aerosmith, Right in the Nuts. The band released their second and final album in 2002 entitled Red Herring on the Italian label Beard of Stars. Half Man would disband the same year.
Discography
Edit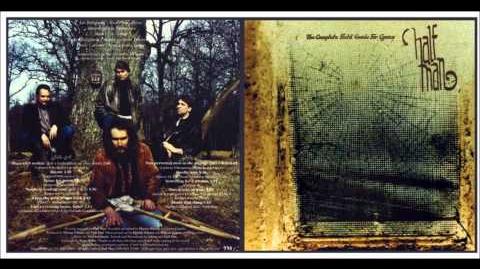 The Complete Field Guide for Cynics (1999, self-released/Border Records)
Half Man vs. Mothercake split 7" (2000, Self-released)
Red Herring (2002, Beard of Stars)
Janne Bengtsson - vocals, guitar (1986 - 1988, 1990 - 2002)
Peter Lilja - guitar (1990 - 2002)
Patric Carlsson - bass (1986 - 1988, 1990 - 2002)
Roger Bengtsson - drums (1990 - 2002)
Mats Nilsson - drums, backing vocals (1986 - 1988)
Gunnar Andersson - vocals, guitar (1986 - 1988)
External Links
Edit
References
Edit
Ad blocker interference detected!
Wikia is a free-to-use site that makes money from advertising. We have a modified experience for viewers using ad blockers

Wikia is not accessible if you've made further modifications. Remove the custom ad blocker rule(s) and the page will load as expected.