Elder Druid is a 5-piece stoner rock and doom metal band hailing from Ballymena, Northern Ireland.
In early 2015 in Ballymena, Northern Ireland, five lovers of heavy riffs and molten fuzz came together to add their stamp to the world of stoner rock and doom metal and with heavy influences from Black Sabbath, Electric Wizard, Kyuss and Sleep, the riffs began to take shape and all the elements started to fuse.
With two guitarists, Jake Wallace on lead and Mikey Scott on rhythm, a wall of sound is generated from the slow, rhythmic riffs. The coarse vocals of Gregg McDowell are gutteral warcries with enchanting, occult lyrics to tell the stories of warlocks and wizards. The low end is also ferocious with Dale Hughes providing a deep level of twang which lays the foundations to the riffs, complementing the reserved sense of calm from Brien 'Grizz' Gillen delivering a very soft but heavy canvas to the songs.
In August 2015, Elder Druid released two songs recorded live in the Loft, Belfast. 'Otherworld' and 'The Ides of March' kicked off their song writing process. In late 2015, after a lot more time writing music, Elder Druid recorded a live EP at Attic Studios in Belfast comprising of 3 tracks: 'Sellsword', 'The Warlock' and 'Reigning Hell' and released them as live music videos as well as on Bandcamp. The band chose a live performance to try and capture the raw energy.
After gigging through the summer of 2016 across Northern Ireland, the band went into the studio with Andy Shields (Hornets) and recorded a 5-track EP entitled 'Magicka'. After being picked up by Jon Davis from Conan, it was released digitally on all major platforms on October 15th 2016 on Black Bow Records.
The band played their first show outside the country in Whelan's (Dublin) at the end of September as part of The Mother Fuzzers Ball at Canalaphonic Festival 2016. They supported acclaimed Irish legends Ten Ton Slug & Two Tales of Woe and received a stunning reception for their debut gig in the south.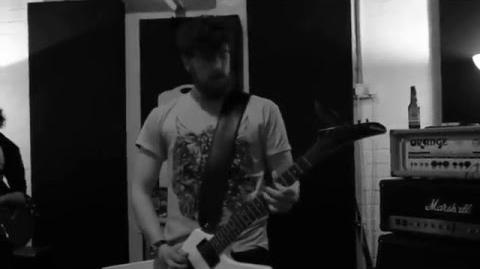 Towards the end of 2016 the band continued gigging around Northern Ireland and in early 2017 announced more shows across Ireland and the UK. They were finalists in the Bulleit Bourbon Battle of the Bands in Belfast, as well as finalists in the Bloodstock Metal 2 The Masses competition. In May 2017 they played the album launch for Hornets' 'Witch Hunt' alongside doom legends Slomatics and 7.5 Tonnes of Beard.
They have been working on their first full length album due for release in Summer 2017 as well as announcing a 3-day mini UK tour including shows in Sheffield, Mansfield and Camden with bands such as Poseidon, Ten Ton Slug, Witch Tripper & Voodoo Blood. The band are also set to play an All-Day Charity Event in Blackburn in September commemorating the 10 year anniversary of the death of Sophie Lancaster with bands such as Elephant Tree, 1968 and Black Mamba.
Discography
Edit
Live Recordings
Edit
Current Members
Edit
Former Members
Edit
"
Chunky riffs, aggressive vocals, stompin' groove. Mean stoner rock.
"
 
"
These guys have tickled me pink; purely out of the aspect of being so damn unique in their sound a.k.a darklord given noise. Rhythm and Lead guitars have patience and timing on their side, never looking to interrupt each other's jamming quality, a polite dance of two distinctive strains blended together.
"
 

— Sorab Oliaji, The Headbanger's Haven

[2]
"
Few bands get a visceral reaction out of me, you know the kind that makes a grown man want to embarrass himself by yelling in public spaces. If you don't know this Belfast five-piece, this EP should put some fire in yer belly and green in your blood. A very promising start from a young band that clearly is serious about shaping its craft.
"
 
External Links
Edit
References
Edit
↑ Ultimate Guitar Watch One-Handed Guitarist Play Some Mean Stoner Rock With His Band , first accessed 8th May 2016
↑ The Headbanger's Haven HOLY IRISH DAEMONS!!!, first accessed 8th May 2016
↑ Doomed & Stoned Doomed & Stoned Presents: The Best So Far: First 31 Days, first accessed 8th May 2016
Ad blocker interference detected!
Wikia is a free-to-use site that makes money from advertising. We have a modified experience for viewers using ad blockers

Wikia is not accessible if you've made further modifications. Remove the custom ad blocker rule(s) and the page will load as expected.