Earth 2- Special Low Frequency Version

The album cover for Earth 2.
Studio album by Earth
Released
February August 1992 1993
Recorded
at Avast Studios in Seattle, Washington
Genre
Drone Doom, Drone, Ambient
Length
73:13
Producer
Earth, Stuart Hellerman
Earth chronology
Extra-Capsular Extraction
(1991)
Earth 2- Special Low Frequency Version
(1993)
Phase 3: Thrones and Dominions
(1995)
Earth 2 - Special Low Frequency Version (Sometimes known simply as Earth 2) is the first full-length studio album by Washington drone band Earth. Released in 1993 via Sub Pop Records (SP185) it has been hailed as a seminal album in the development of drone metal and drone in general (Influencing acts such as Joe Preston, Sunn O))), Boris and Pelican among others. Carlson referred to the music at the time as "ambient metal".
Background
Edit
Tracklist
Edit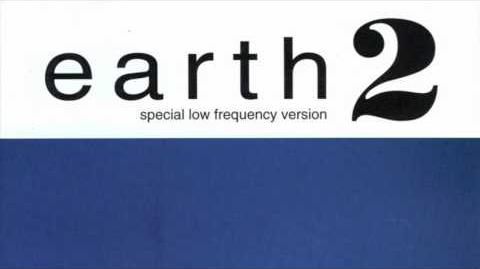 1. Seven Angels (15:38)
2. Teeth of Lions Rule the Divine (27:04)
3. Like Gold And Faceted (30:31)
Personnel
Edit
Dylan Carlson - Guitar
Dace Harwell - Bass
Joe Burns - Percussion (3)
Stuart Hellerman - Producer
Jane Higgins - Design
SST - Mastering (Vinyl)
References
Edit
Ad blocker interference detected!
Wikia is a free-to-use site that makes money from advertising. We have a modified experience for viewers using ad blockers

Wikia is not accessible if you've made further modifications. Remove the custom ad blocker rule(s) and the page will load as expected.