Christhammer

Album cover for the CD edition.
Studio album by Stonecutters
Released
March 28 2009
Recorded
2008 - 2009 at Headbangin Kill Your Mama Music in Louisville, KY
Genre
Sludge Metal, Thrash Metal, Doom Metal
Length
35:31
Producer
Chris Owens and Stonecutters.
Stonecutters chronology
The Death of Me
(2006)
Christhammer
(2009)
Creatio ex Nihil
(2013)
Christhammer
is the second album by Kentucky sludge/thrash band
Stonecutters
.
Background
Edit
Writing and Recording
Edit
Work had begun on Christhammer in roughly 2008, with the band expanding on their sludgy sound into a faster direction. In an interview with Doodlehound, guitarist/vocalist talked about the evolution of the band at this point:
"
"I wrote "The Death of Me" which is not super slow and a little more "upbeat" and the song "Stonecutters" and that's where it all began, "Our Mother Of Sorrows"... It was kind of Eyehategod-ish, you know and early Sleep, we liked a lot of that stuff. Honestly, over time we just got tighter and faster and kind of incorporated more of a (thrash and death influence).

I just wanted to pick up the pace and the musicians I got-- Johnny's just a phenomenal drummer so I wanted to show him off. Then we went from Cliff to Leffler, which Leffler was a total shredder..."

"
 

— Brian Omer, Doodlehound

[1]
Christhammer would be released as a double CD release party with Louisville metal band Antikythera at Uncle Pleasant's on March 28, 2009.[2] This would also be the final release to feature founding guitarist Cliff Whitehead, with the band itself shifting towards more of a thrash metal sound with future releases. In the same sessions the band also recorded a cover of "Red" by Louisville punk band Kinghorse for the 2010 compilation RISE: A Louisville Lip Tribute to Kinghorse. This song also featured guest backing vocals by Jason Revenant (The Revenants) and Adam Neal (The Hookers, Savage Master).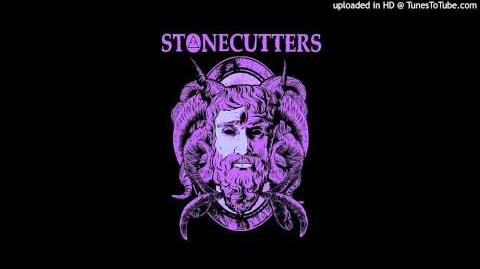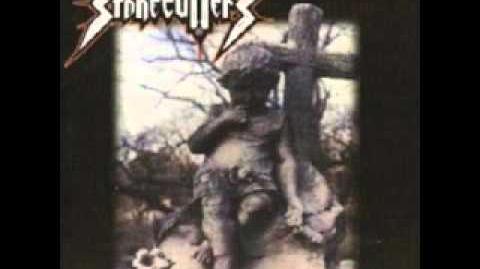 Tracklist
Edit
1. Muerta (0:54)
2. Christhammer (3:24)
3. I, Wurdulak (4:21)
4. Lonewolf (4:25)
5. Waverly (4:03)
6. Liar In Wait (2:30)
7. X's For Eyes (4:33)
8. She Is The Moon (5:16)
9. Black Zion (6:05)
Personnel
Edit
Brian Omer - Guitar, Vocals
Cliff Whitehead - Guitar, Vocals
Kevin Redford - Bass
Johnny Wooldridge - Drums
Dave Pollard - Artwork / Layout
External Links
Edit
References
Edit
↑ Doodlehound Doodlehound Vs. Omer, accessed 26 July 2016
↑ Setlist.fmAccessed 26 July 2016
V

·

T

·

E

Stonecutters
Current Members
Brian Omer • Kevin Redford • Christopher J. Smith • Nick Burks
Past and Live-Only Members
Cliff Whitehead • J.R. Switzer • Chris Leffler • J.D. Hall • Chad Omen • Greg Stilts • Richard Bybee • Charlie Taylor III • Johnny Wooldridge • Nicholas Bryan
Releases
Stonecutters • The Death of Me • Christhammer • Creatio ex Nihil • Blood Moon • Carved in Time
Associated Bands and Artists
William David Pollard • Jeff Gaither • Cory Fusting • My Own Victim • Kallus • False • Incursion • Son of Dog • The Hookers • Assisting Sorrow • Fatal Step