Attention Defecit Domination

The album cover for A.D.D.
Studio album by Hank Williams III
Released
September 6 2010 - 2011
Recorded
2011
Genre
Doom Metal, Psychedelic Rock, Grunge
Length
50:22
Producer
Chris Kozlowsky; Bruce Duff; O-Mi Kihara; Souichirou Nakamura
Hank Williams III chronology
3 Bar Ranch Cattle Callin
(2011)
Attention Defecit Domination
(2010 - 2011)
Ghost to a Ghost / Gutter Town
(2011)
Attention Defecit Domination is a studio album by outlaw country musician Hank Williams III, released in September 2011 via his own Hank 3 Records imprint. In a departure from the outlaw country, hardcore punk or heavy metal elements Hank III is known for this album is heavily based in doom metal and grunge.
Background
Edit
When Hank Williams III defected from longtime label Curb Records (A country label that III has always had tensions with) he chose to start his own label and release all subsequent albums independently, as per his belief that musicians should release their material as such to maintain control of their own music.
On June 23, 2011, it was revealed through Williams' personal Facebook that he would be releasing four new CDs on September 6, 2011. It said to expect country, doom-rock, and speed metal with cattle callin' on the releases. Entitled Ghost to a Ghost/Gutter Town (a 2 disc country record), 3 Bar Ranch Cattle Callin' (a metal record in the newly anointed cattle core genre) and Attention Deficit Domination (a doom-rock record), these new albums were released on Williams's own record label Hank3 Records with Megaforce as a distributor.
Upon the album's release (Up until summer 2014), Hank III would incorporate the "A.D.D." set (Or referred to by Hank himself as the "Doom Set") into his live performances alongside his country material and the 3 Bar Cattle Rance set (Labeled as "Cattle Core", a mix of grindcore, death metal and cattle auctioneer samples). Along with songs from Attention Defecit Domination, Hank III would also work in covers of doom, sludge and stoner bands such as Sleep and Earthride.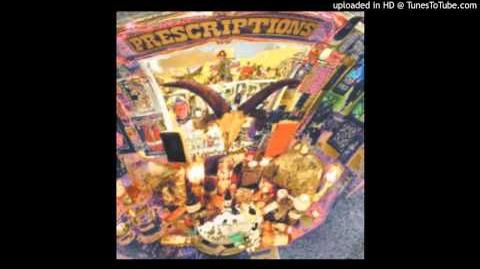 Tracklist
Edit
1. In The Camouflage (3:42)
2. I Feel Sacrificed (7:26)
3. Bend (3:15)
4. Make a Fall (5:27)
5. Livin' Beyond Doom (8:45)
6. Demons Mark (3:43)
7. Aman (5:43)
8. Get Str8 (4:25)
9. Goats "n" Heathans (7:56)
Personnel
Edit
Hank Williams III - All Instruments, Vocals, Producer, Engineering, Mastering, Mixing, Photo Art Layout
Brannon Segroves - Photography
Heath Gravens - Photography, Photo Art Layout
Tigh M. Williams - Photography
Jay Jackson, Jr. - Photo Art Layout
External Links
Edit
References
Edit
Ad blocker interference detected!
Wikia is a free-to-use site that makes money from advertising. We have a modified experience for viewers using ad blockers

Wikia is not accessible if you've made further modifications. Remove the custom ad blocker rule(s) and the page will load as expected.